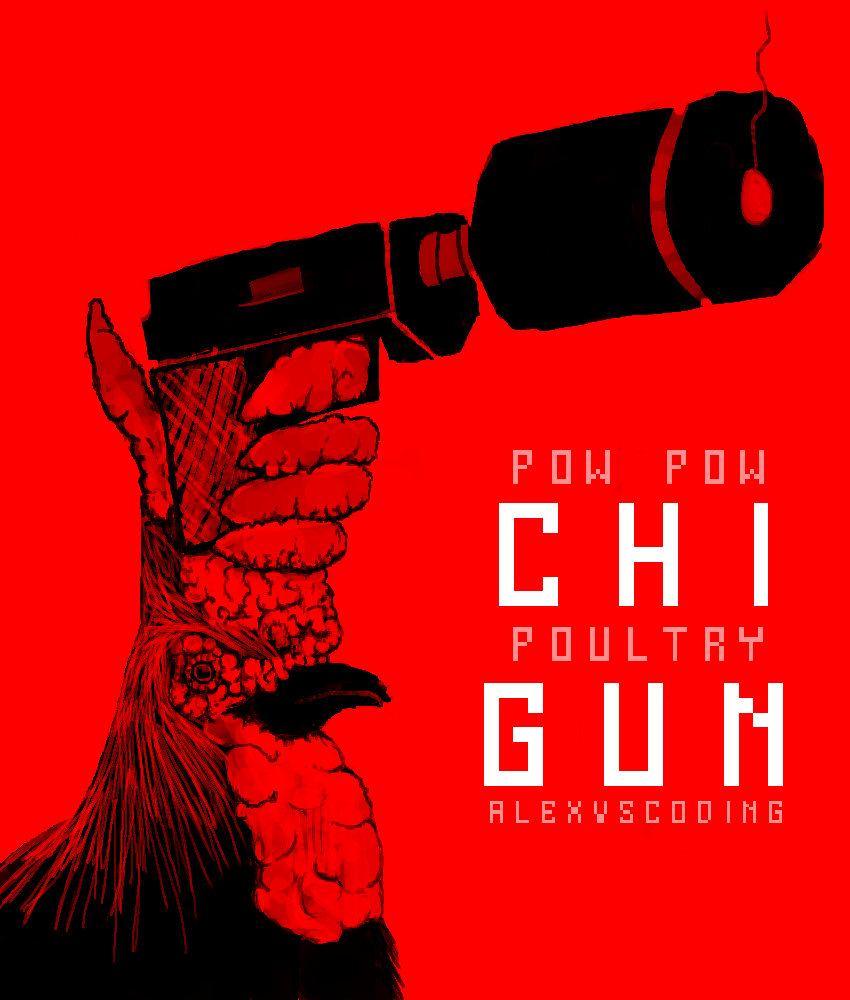 CHIGUN
CHIGUN is a free for all platformer, pitting a pair of pistol wielding chickens against each other. Collect bullets by pecking them up from around the battlefield then ricochet them off the blocks to blast your poultry opponent into giblets.
----------------------------------------------
Chigun started from me designing aliens for another game whilst on holiday in Austria, from which a full game has blossomed with local multiplayer and some ridiculous physics. Upon moving abroad to upstate New York for the summer, my good friend Tyler was thrown into the fray to bring his crazy art style to the table. We worked every night for two and a half months from 6pm till 2am to finish the game before going our separate ways. We've loved every minute of working on the project and hope you enjoy your time playing it.
Artwork - Tyler Giordano
Games Design - Alex Johansson
Developer Notice 23/10/2019: After me and Tyler met up earlier this year whilst working on an art installation, we sat back down to play the project 5 years after building it, which was a pretty cringe inducing experience. Whilst it was a tremendous amount of fun to build at the time, we're no longer comfortable distributing the game. We've listed the game since January for folks to download but we're taking it down now. The flash demo is still available for download for anyone interested. Thanks for anyone who previously gave the game support!